Illinois State Veterans Home $245 Million Legionnaires' Debacle After State Governor Tries To Obfuscate The Truth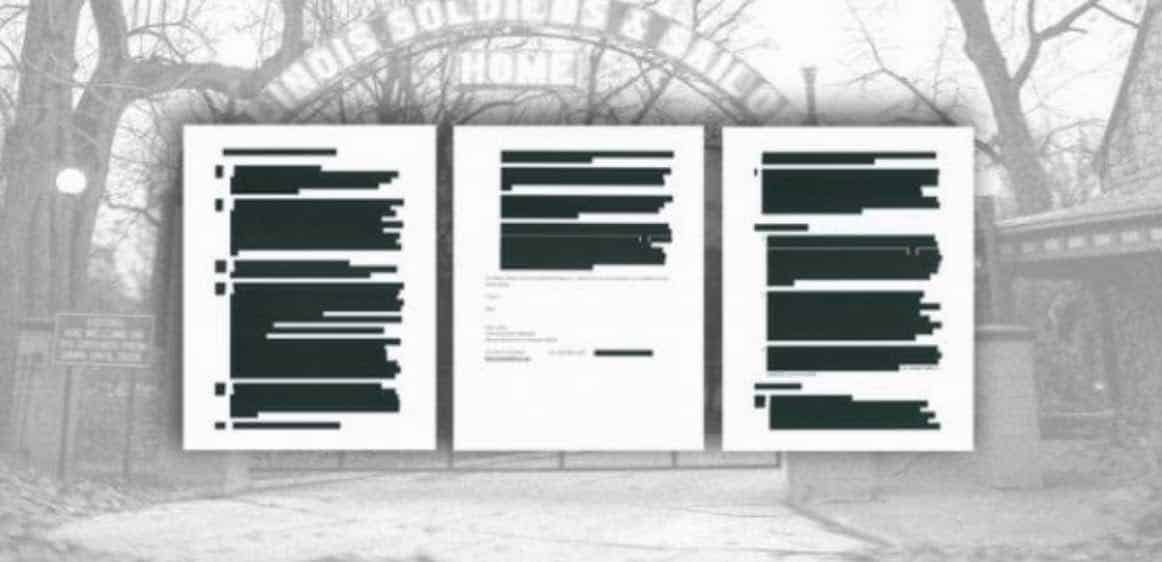 The years-long Legionnaires' disease crisis at Illinois state veterans homes will cost the state over $245 million to fix after many veterans died from unclean water systems.
State governor Bruce Rauner now recommends a plan costing $245 million to revamp the plumbing system at Quincy veterans home where old systems are breading the Legionella bacteria that caused the death of 13 residence since 2015.
The newest proposal comes after the state's officials were caught redacting tons of emails given to lawmakers that were instead unredacted when given to members of the press. Once lawmakers at the state level realized they were duped by the governor's team, the truth of in the documents jarred loose hundreds of millions to fix the problem.
RELATED: Redacted Legionnaires' Emails
Redacted Emails
According to Illinois Public Radio:
WBEZ had previously obtained some Legionnaires'-related emails from the public health department in Adams County, where the Quincy home is located. The Rauner administration later handed over some of those same emails to the legislative committee investigating the outbreaks — with significantly more redactions. By cross-checking the two groups of documents, it's possible to see some of what Rauner's office didn't want lawmakers to see.
In some cases, lawmakers received documents so heavily redacted that they were virtually useless. Furthermore, lawmakers simply did not receive some emails written by administration officials that WBEZ knows to exist.
The analysis offers a rare side-by-side look into the subjective — and often inconsistent — way the administration has shielded documents from public scrutiny, which one transparency advocate said "upends" the spirit of Illinois' public records law.
"Government appears, in this instance at least, to be more invested in black ink than anything else," said Terry Mutchler, who was in charge of helping enforce the state's public records law under Democratic Attorney General Lisa Madigan.
This seems bad, and it sounds very similar to how the Department of Veterans Affairs tries to obfuscate investigations nationally. Once the governor was busted, his tune suddenly changed.
Details On Plumbing Repair
According to the Northwest Herald:
The report concludes that the home, 310 miles (500 kilometers) west of Chicago, be rebuilt to rid the 130-year-old campus of corroded piping and create state-of-the-art living conditions with the changing health care needs of veterans in mind. It includes a newly built residential facility housing 300 for up to $230 million; replacing all the underground plumbing for $2.2 million; drilling a groundwater well to be the home's sole water source for up to $4.5 million; and the purchase and renovation of a nearby, vacant nursing home for additional space for up to $7 million.
"I've heard no one indicate that they're not supportive of this," said Michael Hoffman, a senior advisor to the governor told The Associated Press last week. "We have proposed the plan, we studied this for a while, we moved as quickly as we could but also want to be diligent because we're talking about a lot of taxpayer money, but I think there's wide consensus that this is the right thing to do for our veterans."
"We have been talking about deferred maintenance issues at our veterans' homes and elsewhere and certainly would be open to conversations," Hoffman said. "But I wouldn't want to tie this project at Quincy to any other type of projects that could delay the process on this one."
Other Illinois State VA Repairs
Three other state veterans homes are also struggling with long-overdue maintenance that will cost at least $120 million.
I have personally followed the Legionnaires' issue in Illinois for a few years since I am originally from Illinois and my family follows veterans issues in the state.
Let me know if any of you know much else about what is going on nationwide about this kind of problem. We know the Department of Veterans Affairs has experienced repeat problems with antiquated plumbing and the life-threatening disease.