Philadelphia VA Manager Removed, Not Fired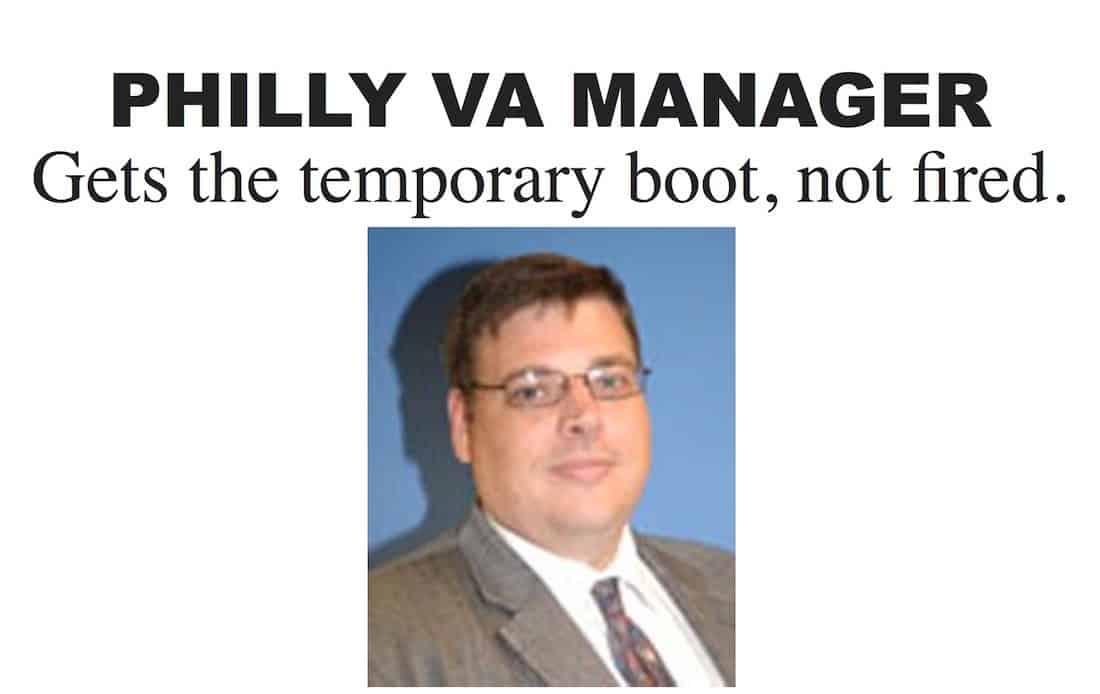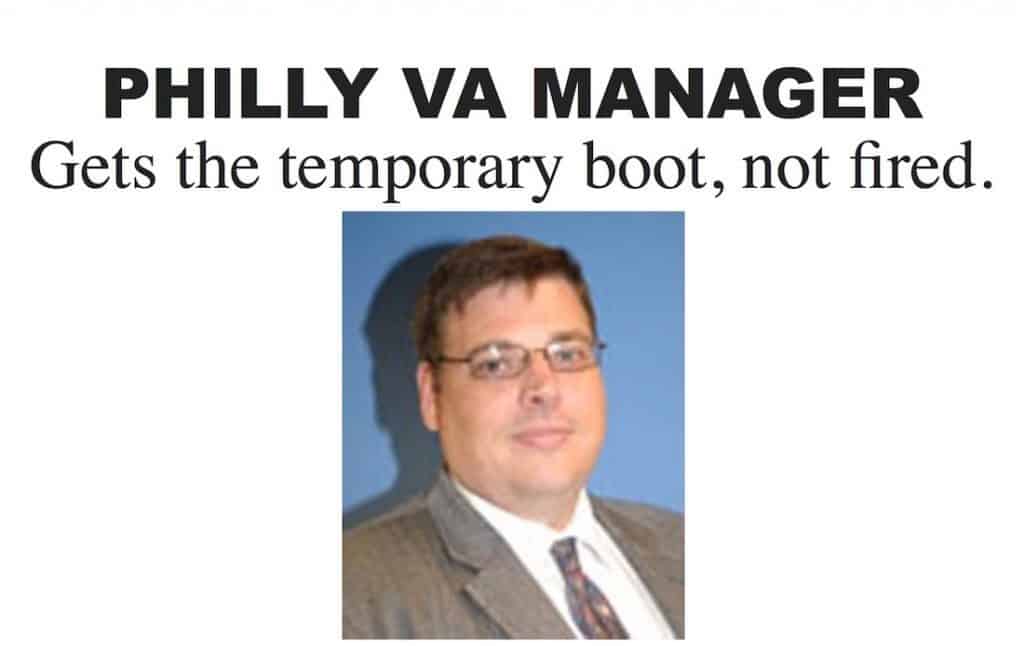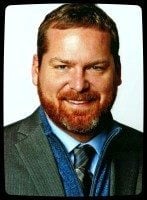 Following VA OIG slamming, Philadelphia VA manager Gary Hodge was temporarily removed from duty in light of enormous failures at the facility but not fired.
Hodge was the head of the Pension Management Center at the Philadelphia. The stated reason for his removal was to get "different eyes" to evaluate the trouble plagued facility.
The VA OIG investigation found that the facility found tens of thousands of unanswered questions from veterans and many pieced of returned mail.
Problems from the facility included:
"The IG found that the center was responsible for more than 31,000 veteran inquiries that had languished for an average of 312 days — the standard response time is supposed to be five days — and another 22,000 pieces of returned mail that were never processed."
This is not the only problem at the Philadelphia VA. Last year, numerous complaints came out at the facility including possible destruction of veterans claims.
What have you noticed if anything at the Philadelphia VA?
Source: https://www.stripes.com/news/veterans/manager-removed-at-philly-va-after-ig-audit-slams-facility-1.340947