Regulators Stop Ashford University From Accepting GI Bill Vets, For Now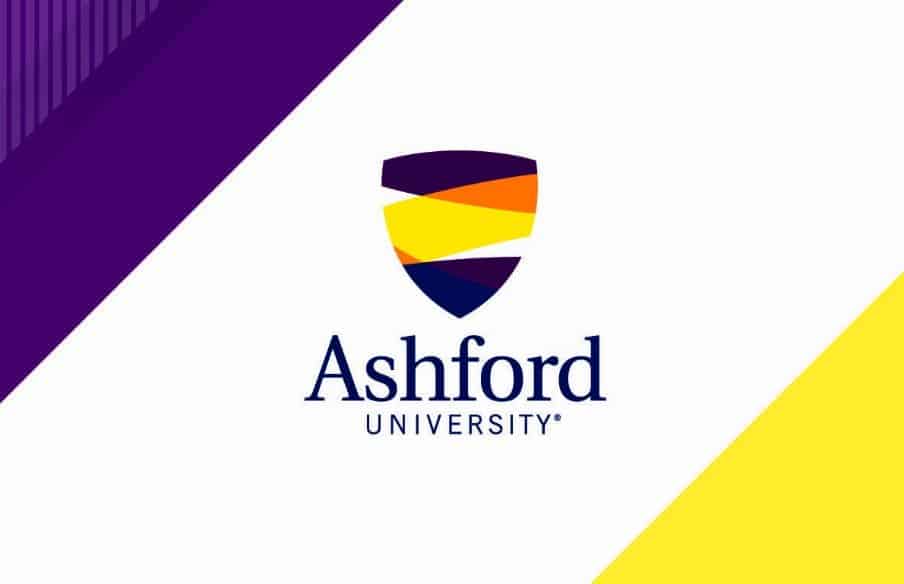 Ashford University announced this week that it will no longer accept veterans using the Post-9/11 GI Bill under an agreement to temporarily suspend such enrollment.
The decision was made after a lengthy and ongoing dispute between Ashford University and the Department of Veterans Affairs due to its physical location in the state of Iowa. The state moved to revoke Ashford University of its status to accept GI Bill veterans due to a decision to close its physical location in Iowa. Acceptance of GI Bill monies is a state-based eligibility determination, and veterans using GI Bill will likely need to find an alternative way to finance their degree until Ashford University sorts out its legal woes.
Before this decision, Ashford University decided to move to Arizona to bypass the problem faced in Iowa. VA initially approved the move but subsequently revoked its approval. Veterans make up 10% of student enrollment and 7% of the revenue at Ashford University, a California based institution.
Backstory On University Enrollment Problems
What we are seeing with the Ashford story is a cross between paternalism from Congress and state legislators to rein in for-profit colleges and the colleges themselves trying to stay alive despite slumping enrollments.
RELATED: Vocational Rehabilitation Covers Vet iPads
Enrollments at many brick and mortar universities are also slumping due to perceived lack of value and lower odds of professional advancement after taking on tens of thousands of dollars in student loans and grants.
The job market has waned. Universities, both for-profit and nonprofit, are lower than in the past or have failed to grow fast enough to cover capital expenditures required to keep facilities updated or maintained.
RELATED: Will GI Bill Take Aware From Voc Rehab?
Americans have also wised up to for-profit university degrees lacking perceived market value as traditional university degrees when competing in the open job market. Some veterans have no doubt benefited from their for-profit educations but many have not.
Background On Ashford University
According to Inside Higher Ed:
Ashford's latest dilemma traces back to the 2005 purchase by its owner, Bridgepoint Education, of a struggling religious college in Iowa.
When it bought the Iowa campus of the Franciscan University of the Prairies, the California-based Bridgepoint also got the university's regional accreditation, then with the Higher Learning Commission. Bridgepoint used the campus anchor and accreditation to create Ashford.
…
[After substantial growth up to 90,000 students], Ashford drew the ire of consumer groups and Democrats in the U.S. Congress, who claimed the physical campus was merely a prop for the fast-growing online university. That criticism led to a crackdown on for-profits' attempts to buy small colleges and their accreditation.
After a failed first attempt, Ashford in 2013 received approval to move its regional accreditation to the WASC Senior College and University Commission, which accredits colleges based in California, where most of Ashford's operations are located.
Like most for-profits with a national footprint, the university lately has struggled with slumping enrollment, having dipped to roughly 49,000 students in June.
Last year the university announced it would close its physical campus in Iowa and only offer online programs. Yet while Ashford's presence shrank in the Midwest, it still enrolls a small number of students at its physical location in Clinton, Iowa. Ashford is teaching out these in-person programs, with plans to offer classes through next June.
The university also runs an online center and other administrative functions in Clinton. Some of its 150 employees in Iowa work with veteran students and administer their educational benefits, the university said. And Ashford plans to keep those operations in Iowa past next June.
…
"Since 2013, in every move we have made regarding our operations in Iowa and California — from moving to a new accrediting body to transitioning our locations and seeking approval for a teach-out plan for our students in Iowa — we did thorough due diligence and consulted with appropriate authorities in the Iowa State Approving Agency and the federal Department of Veterans Affairs," Vickie Schray, senior vice president of regulatory affairs and public policy at Bridgepoint Education, said in a written statement. "Throughout those discussions, we were given no reason to believe that these changes would jeopardize our approval to provide education benefits to our veterans."
Possible VA Voc Rehab Impact
This move may also impact veterans using Ashford University through VA Voc Rehab, a program for disabled veterans to gain training and experience through higher education and vocational training to gain suitable employment. The program uses five training and employment tracks to help veterans reach their occupational goal or objectives
While there is no mention of Voc Rehab in the article, it stands to reason Voc Rehab veterans may run into problems enrolling for courses. Those veterans attending Ashford University should reach out to their Voc Rehab Counselor right away.
RELATED: Attorney Strategies To Winning Voc Rehab Benefits
Ashford University Deceptive Practices
The GI Bill issue is just the latest in a list of problems faced by Ashford and its parent company Bridgeport Education. Just last year, Bridgeport revealed it was being investigated by the Department of Justice.
RELATED: Rehabilitation Program Blocks Entrepreneurial Veterans
The reason?
Bridgeport allegedly used illegal student lending practices. Two months after acknowledging the investigation, Bridgeport was ordered to forgive $23 million in student loans and pay $8 million in penalties through the Consumer Financial Protection Bureau
According to Consumerist, a consumer watchdog website:
According to the CFPB consent order [PDF], starting in 2009 Bridgepoint offered private loans to prospective students to help cover the cost of tuition not paid by federal loans.
An investigation by the Bureau found that Bridgepoint reps weren't forthright with information about these loans. Alleged bad practices included giving students incorrect information about their monthly repayment amount.
In some cases, the CFPB found that students were told that previous borrowers normally paid off loans with monthly payments of as little as $25.
As a result, students at Bridgepoint were deceived into taking out loans without knowing the true cost, and were obligated to make payments greater than what they were promised, the Bureau alleges in its complaint.
Before the consent order, Bridgeport also acknowledged it was being investigated by DOJ for violation of the so-called "90/10 Rule" that keeps for-profit colleges from getting over 90% of its operating revenue from federal student aid.
This rule was abused by many for-profit universities where predatory recruiters targeted veterans with psychologically abusive tactics to pressure vets into using the GI Bill funds at the university. Often, those tactics swindled funds from veterans while not resulting in valuable degrees but instead no remaining GI Bill benefits or mountains of debt.
$1M Gift For Military Veterans Resource Center
Meanwhile, another university with a similar name, Ashland University, just received a massive gift from a trustee to focus on helping veterans. Perhaps this shows that when you do things right for veterans, it comes back to you?
Deborah Liebert Karl donated $1 million as a gift to the university to create a Military Veterans Resource Center in memory of her father, Jack Liebert, a WWII and Korean War Navy veteran.
RELATED: Does Vocational Rehab Pick Your College?
"My father fought for our country's freedom. We should never forget the sacrifices that our military have made for our country. The Military Veterans Resource Center will demonstrate our pride and thankfulness for their service," she said. "I envision the center to be a dedicated facility that will help assimilate veteran students to Ashland University and the community."
Perhaps it's time for-profit colleges take note of what it means to do right by the students they are supposed to serve rather than the shareholders pushing profits at all cost?
Source: https://www.insidehighered.com/quicktakes/2017/11/16/ashford-suspends-enrollment-veteran-students