REPORT: Veteran Charles Ingram Suicide By Fire Linked To Massive VA Fails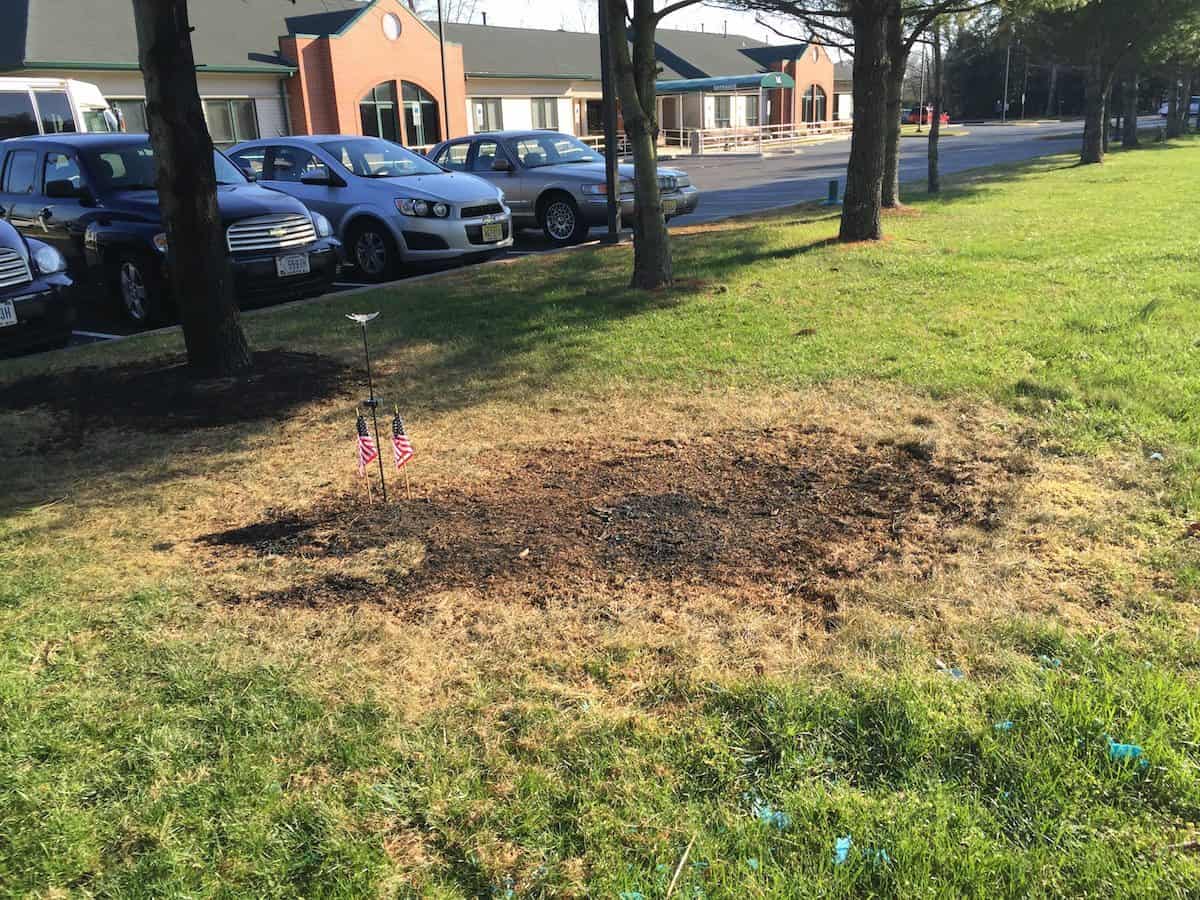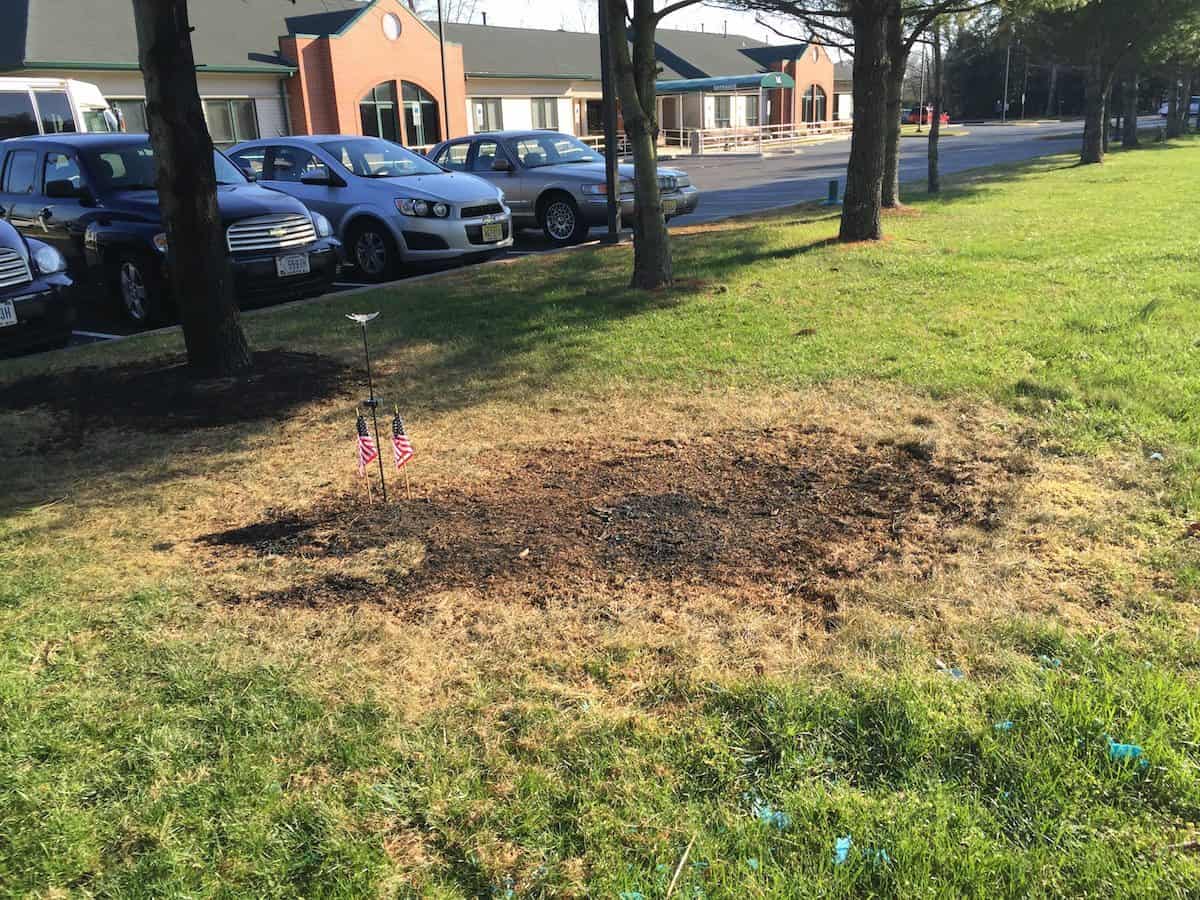 Northfield, NJ – VA OIG finally issued its report on the death of the veteran Charles Ingram, a veteran who lit himself on fire and later died.
Ingram, a veteran from Egg Harbor Township, engaged in self-immolation by dowsing himself with gasoline and then lighting himself on fire on one Saturday, in March 2016, in front of the Atlantic County CBOC (aka Northfield VA). He was then taken by helicopter to Temple University Hospital in Philadelphia where he later died.
IG's report revealed 11 health care failures linked to Ingram's death that included a failure to reach out to veterans needing mental health care who had not been seen in one year or more.
The Northfield, New Jersey location is new as of 2011.
At the time, VA moved the outpatient clinic to help improve access to services with upgraded technology and better care using the VA telemedicine platform. The facility was apparently created to utilize the cheaper but more technology dependent telemedicine model.
RELATED: VA Clinic Moves To Bigger, Better Facility In Northfield
However, reports circulated, and are now confirmed by VA OIG, that VA did not adequately staff the clinic, like elsewhere around the country.
As we now know, veterans seeking access to mental health care are reportedly not receiving the timely services the community was promised when the facility opened. And, unfortunately, at least one of them committed suicide by fire.
RELATED: Money Laundering Scheme Rips Off VA By $11M
Charles Ingram Suicide By Fire
Ingram reportedly waited longer than one month for appointments on a regular basis since 2011, when he started getting care at the Northfield VA facility. Prior to his death, he had not been seen for more than one year after repeated cancellations where follow-up appointment attempts were never made. VA did not reach out to him despite requirements to do so.
RELATED: VA Busted On Mental Health Failures
"We found no attempts to follow this process," the inspector general said. Ingram died while waiting for VA to schedule non-VA health care from a mental health care provider. At the speed with which VA processes non-VA mental health care, Ingram would probably still be waiting.
"(S)taff failed to follow up on no-shows, clinic cancellations, termination of services, and Non-VA Care Coordination consults as required," the inspector general wrote in a report released Wednesday. "This led to a lack of ordered (mental health) therapy and necessary medications… and may have contributed to his distress."
RELATED: VA Reveals Apple iPad Program
Ingram was seen at the Northfield VA locate in New Jersey. Media was rather quiet about the suicide at the time, trying to manage political correctness while reporting on news America needs to know about.
As for the list of failures, here is my tally of the noteworthy failures from the IG summary:
failure to provide timely appointment
failure to follow overbooking instructions
failure to follow up after clinic cancels appointments
failure to follow up on patient no-shows
failure to provide follow-up appointments
failure to refill prescribed medications
failure to document lack of appointments
failure to acknowledge lack of appointments
failure to provide outreach to a veteran in distress
failure to schedule community care
failure to supervise clinic processes
After reading the report, I wonder how only one veteran committed suicide given the shoddy care VA dished out at the location. Numerous removals and reported terminations followed the suicide due to the colossal failures evidenced.
RELATED: Dirty Surgical Equipment Forces Cancellations
Sadly, while veterans face tragedy on the regular basis, the agency seems focused on maintaining its quest for political correctness, supporting transgender veteran awareness goals, all the while failing to provide safe and timely mental health services.
IG Report – Charles Ingram Suicide By Fire
The patient was in his fifties when he completed suicide in 2016. He had been receiving VHA care for a variety of medical conditions, including obsessive-compulsive disorder (OCD) and a particular neurodevelopmental disorder (NDD). The patient received medical care intermittently at several VA hospitals since 1997. In 1997, the patient indicated he had been treated for depression in the past. His first VHA MH treatment began with management of OCD in 2000. At that time, the patient reported to the psychiatrist that he had been treated for the past 2 years by a non-VA therapist and a non-VA psychiatrist and had been taking fluvoxamine (Luvox®).
The patient continued on Luvox® and remained in psychiatric treatment. In 2005, he indicated that he was doing well and performing better at work with reduced compulsiveness. He attributed this improvement to the medication Luvox®. During the visit in 2005, the psychiatrist continued treatment for OCD with Luvox®. At his next psychiatry visit in February 2008, he indicated he had run out of his medication and was experiencing increased OCD symptoms that were contributing to problems at work. For the remainder of 2008, the patient reported adherence in taking his medication and fewer symptoms. 
In mid-2011, after a period of stressful life events, he had a MH Initial Assessment Consult with the Licensed Clinical Social Worker (LCSW) and began psychotherapy. During the initial session, the patient denied active thoughts of suicidal ideation. However, he stated that he had experienced suicidal ideation in the past with no history of a suicide attempt. He continued with ongoing individual therapy sessions until early 2013.
In 2012, according to the LCSW's clinical notes, the patient exhibited negative thought patterns that he attributed to his OCD. This created difficulty for him in maintaining personal relationships and employment. The LCSW also noted "Pt's mood and affect remains dysphoric [a mood of unhappiness]. He denies SI/HI [suicidal ideations/homicidal ideations], however, he admits to feeling hopeless at times. Thoughts were tangential but he responded to redirection, which was reinforced. Insight and judgment is limited."     The patient attended several individual psychotherapy visits with the LCSW in 2012, then a final visit with the LCSW in early 2013.
A psychiatrist's note shows he started the patient on sertraline (Zoloft®) in early 2013, at which time his compliance with Luvox® was in question. In late 2013, the patient reported he was seeking care from a non-VA "therapist, and she is helping with ocd [sic]." He did not provide records for these visits. He noted that he wanted to keep his medications the same as his obsessive symptoms were reduced; he was sleeping better, and was calmer. He reported he felt his OCD was worse after stopping his medication and that he felt better after restarting it. In mid-2014, the patient provided a written outline of work history (dates, employers, and reasons for being terminated) to his psychiatrist. According to the psychiatrist, this large number of different types of jobs demonstrated "…a long extensive pattern of severe work impairment that is caused directly by his obsessive compulsive disorder [OCD] despite being [on] multiple medications and [seeing a] therapist… referring to a new therapist."
One month later, a VA psychologist assessed the patient for psychotherapy. She noted "DIAGNOSIS: OCD, will add new diagnosis of [neurodevelopmental disorder (NDD)]…Diagnosis of NDD due to patient's report of difficulties in social situations and rigid thinking patterns."
Two months later, the psychologist requested individual psychological testing to clarify the patient's diagnoses "between OCD and [NDD] or both. As well as treatment recommendations." While the psychology providers agreed his diagnosis was [a particular NDD], the psychiatrist disagreed and noted, "…this is classic ocd [sic]" and "… consistent with a diagnosis of obsessive-compulsive disorder [OCD], in my opinion."
In early 2015, the psychologist saw the patient three times.   During each of these 50-minute individual therapy visits for both of his diagnoses of a particular NDD and OCD, the patient denied suicidal and homicidal thoughts, plans, or ideation. He reported stress and frustration about financial and employment issues. According to the psychologist in early 2015, the patient's "thought process was goal oriented with no evidence of thought disorder noted." He denied auditory or visual hallucinations, unusual experiences, special powers, etc. No contrary evidence was elicited during this interview." Orientation and memory "appeared intact for both long term and short term memory recall. He demonstrated fair insight and judgment." His prognoses during two of these three visits were documented as fair; his prognosis the following month was documented as guarded. 
A specialist in the particular NDD was not available at the facility. In early 2015, the psychologist requested and received authorization for the patient to have several outpatient non-VA visits for his NDD. The non-VA provider, who had been contacted by the psychologist, told us the patient had not been seen despite the non-VA provider's attempts to schedule an appointment with the patient and telephone calls to the facility on more than one occasion.
Also in early 2015, at the request of the treating psychologist, the patient and his wife attended a 50-minute marital therapy appointment at the MH clinic with a marriage and family therapist. No other MH visits occurred in 2015 or 2016. However, the patient did seek medical and surgical care unrelated to his MH issues from other VA outpatient clinics during 2015 and early 2016. In late 2015, the patient walked in to the MH clinic to request an appointment with his therapist and, after speaking with the therapist briefly, was directed to a scheduling clerk who scheduled an appointment months later. The patient completed suicide before this scheduled appointment in 2016.