Senate Majority Confirms VA Dep Sec Tanya Bradsher Nomination: Vote 50-46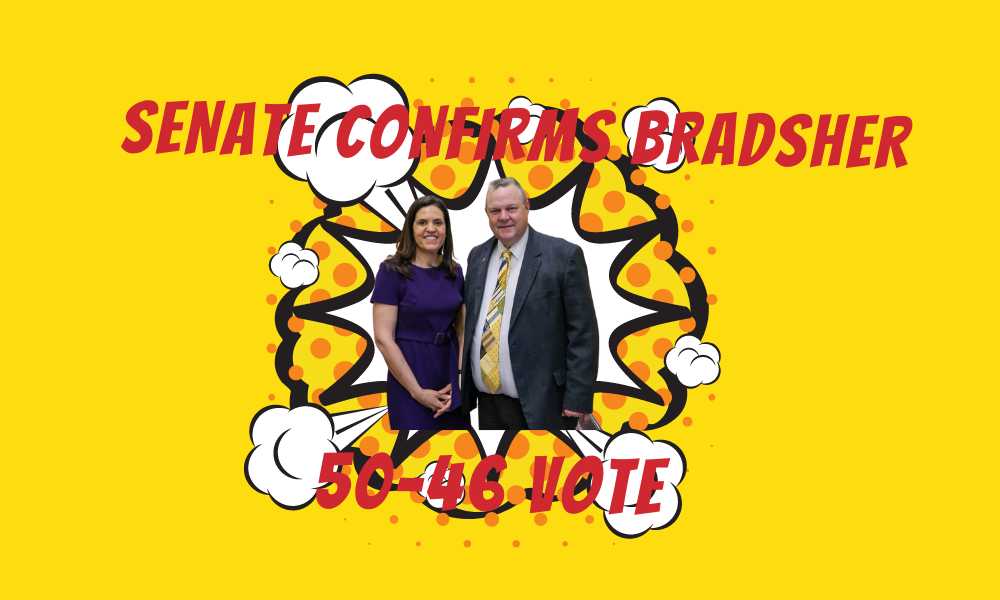 The Senate majority voted to confirm the nomination of Tanya Bradsher as the first confirmed VA Deputy Secretary of the Department. Of Veterans Affairs.
Tanya Bradsher's confirmation as the Department of Veterans Affairs Deputy Secretary, the first female and woman of color to be confirmed for this VA leadership post, was not without contention. A significant concern arose around the protection of personal data, especially related to VA whistleblowers. Sen. Chuck Grassley, R-Iowa, prominently flagged this issue, focusing on Bradsher's supervisory role over VA's Integrated Enterprise Workflow Solution (VIEWS) system.
READ: Why Sen Chuck Glassley Opposed Bradsher Nomination
The VIEWS system, crucial in tracking all department communications, has faced criticism.
Brewing Tanya Bradsher VIEWS Scandal
Evidence from whislteblowers suggests VIEWS' flaws allows unauthorized individuals to access confidential records of veterans and whistleblowers. An ongoing investigation by VA Office of Information Technology (OIT) to the Office of Special Counsel (OSC) has yet to conclude with a final report.
RELATED: Tanya Bradsher Nominee In Hot Water
Perhaps this is why Sen Chuck Schumer moved forward with the cloture vote for Bradsher yesterday resulting in her confirmation today. Had the Senate majority waited any longer, the odds of more unfavorable information coming to light increased exponentially.
Senate Confirmed Anti-Privacy VA Deputy Secretary Nominee
The Senate, however, today went ahead with Bradsher's confirmation where Bradsher was confirmed 50-46 largely along party lines.
The spin here seems to be the assertion that the Senate majority, plus Senators Mike Rounds (R-SD) and Bill Cassidy (R-LA), were focused on her qualifications and readiness to face VA's IT challenges in transitioning VistA into the Cerner/Oracle mess.
"It is clear that she is qualified for the job and ready to hit the ground running to serve our nation's veterans," Senate Veterans Affairs Committee Chairman Jon Tester, D-Mont., said in a floor speech Monday night.
"VA has a lot of work on its plate, from rolling out the electronic health record modernization program to working with the defense department to improve the transition process for service members leaving the military, and these are challenges that VA's number-two official is directly tasked with."
Bradsher Questionable Qualifications
How her qualifications suggest, given the VIEWS failure and misrepresentations to the Senate, that she will successfully mitigate the disastrous Cerner/Oracle electronic health record rollout is anyone's guess.
Bradsher was trained at DINFOS and served in the US Army in public relations. Her final tour was with the National Security Council in the Obama Administration working under then chief of staff Denis McDonough before she retired. She then worked for the Obama Administration in a similar capacity before moving on to other public relations roles.
She worked as chief of staff for Representative Don Beyer's office supervising tens of people before landing the VA Chief of Staff role in 2021, effectively serving to bolster her resume for the new role as VA Deputy Secretary after Donald Remy quietly resigned in March 2023.
Donald Remy, her former boss who she will replace, had this to say about her selection according to MilitaryTimes:
Donald Remy, the former VA deputy secretary who Bradsher would replace, said that Bradsher is well-versed in the problems and potential fixes given her work as chief of staff. He said her existing relationships with lawmakers might also help smooth some of the transition and give her extra time to approach the problem with new eyes.

"She is well-prepared for all the issues that this post will face, including the budget, the president's unity agenda and interactions with agencies across all of government," he said. "I think she's an invaluable asset in that role."
Buried deeper within the MilitaryTimes article, the reporter noted, "Remy said he thinks Bradsher's most valuable experience for the new role will be Bradsher's own background as a veteran and military family member. 'She knows the issues to keep her eyes on, because she has lived them.'"
As far as educational qualifications, Bradsher holds a graduate degree in strategic communications from George Washington University.
Those are her qualifications on paper, summarized. She is an expert at public relations. She has existing relationships with lawmakers to make her assention smooth as Ex Lax.
It would appear, based on Remy's statement, that Bradsher's selection has a great deal to do with furthering President Biden's "unity agenda" and fusion "across all of government," whatever that means.
Reporter Leo Shane also aluded that some in the Beltway have hinted that current Secretary Denis McDonough talks openly about wanting to resign from the position. If true, Bradsher would ascend to the highest role at the Department of Veterans Affairs while possessing the fewest qualifications for the role in history.
Veterans Affairs Cheerleader
Veterans Affairs lead beltway cheerleader and reporter Leo Shane seemingly lauded the confirmation vote without a direct reference to the ongoing VA OIT and OSC investigation linked to Bradsher's mismanagement of whistleblower allegations and data breach.
Instead, Shane wrote, "She received largely positive reviews from members of the Senate Veterans' Affairs Committee for her work as VA chief of staff during her confirmation hearing in May."
That was before allegations surfaced from Senator Chuck Grassley that she misled the Senate in numerous written answers she provided to the Senate in furtherance of her nomination.
I only accuse Shane of being VA fanboy out of jealousy, since he is able to get all the inside scoops before anyone else while publishing the most favorable outlook on VA leaders available online, second only to VA's own website.
Silver Lining?
On the bright side, perhaps Bradsher's first opportunity to meet on Capitol Hill will be to answer questions from the House Committee on Veterans Affairs about the VIEWS data breach scandal she presided over.
What do you think? Will Congress ever respect the privacy rights of veterans and whistleblowers in the agency? Or, will it continue to leverage systems like VIEWS as surveillance tools to retaliate against whistleblowers?