Swamp Gas: CALIBRE Attempts To Bully, Intimidate Veterans Rights Activist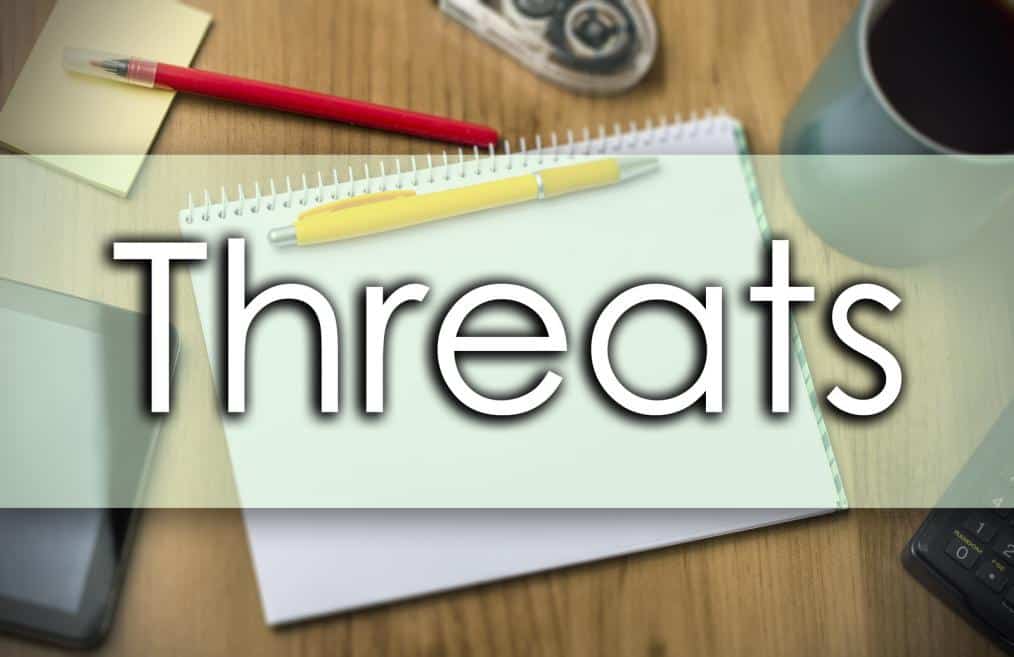 A retraction demand letter from CALIBRE representation suggests the firm is contemplating legal action, possibly in the form of a defamation SLAPP lawsuit, against veterans rights activist Benjamin Krause. The row relates to comments Krause made in an article two weeks ago expressing concern over the promotion of the #2 at Veterans Benefits Administration and a contract investigation related to CALIBRE overseen by Margarita Devlin.
CALIBRE blew its swamp gas Krause's way Friday afternoon before Memorial Day weekend, demanding a retraction and taking issue with use of the word "corruption" related to agency mismanagement of a contract with CALIBRE. The company's counsel presented a distorted context of the statements that erroneously reflected that CALBIRE was the focus of the critique when the focus of the corruption addressed were public officials.
Generally, the term "corruption" references to acts of deceit or dishonesty carried out by public officials or those in power. (Oxford)
(The letter was received while Krause's family prepared to mourn the death of Amie Muller, the 36-year-old mother of three including Krause's first daughter, Caidyn. Amie died last year from complications of burn pit related pancreatic cancer.)
RELATED: We Remember Amie Muller And All Burn Pit Victims Today
The false allegations described in the letter from CALIBRE below mischaracterize the article in question, The Swamp Giveth, And The Swamp Taketh Away: Margarita Devlin (Cocker) Promoted Into Number 2 Slot At Veterans Benefits Administration. (Those allegations were improperly sent to Krause's law firm instead of his research company, Armo Press, LLC, owner of the DisabledVeterans.org website.)
The aptly named article addressed corruption within the Department of Veterans Affairs' related to public officials' administration of a contract with CALIBRE that was investigated by IG and the findings were published in a report.
RELATED: Allegations Of Contract Steering For Political Favors Inside VA (2017)
Krause Responds
About the allegations from CALIBRE and article Krause wrote, he said, "What I wrote in the article was true and correct based on available information, which is generally a total defense to defamation claims."
For any plaintiff to prevail in a defamation lawsuit, the statements in question must be false. If they are true, then there is no basis for a defamation lawsuit. Most defamation lawsuits are unsuccessful. In this context, should Krause refuse the retraction demand and CALIBRE litigate, the lawsuit could classify as a SLAPP suit since the statements in question are true and relate to agency corruption that is well known.
In this context, is it ethical for a government contractor threaten or intimidate veterans in this manner? How about a contractor for the Department of Veterans Affairs threatening a disabled veteran and prominent veterans rights activist? Did anyone inside the agency know or approve of the decision to attempt to intimidate Krause?
What Is A SLAPP Lawsuit?
"SLAPP" is short for Strategic Litigation Against Public Participation. Such lawsuits are "intended to censor, intimidate, and silence critics by burdening them with the cost of legal defense until they abandon their criticism or opposition." (Wikipedia) "When a plaintiff brings a SLAPP lawsuit against someone attempting to exercise the right of free speech, it is usually under the guise of a defamation claim." (Reporters Committee)
Krause plans to create a Legal Offense Fund to drain VA's swamp of its corrupt public officials and to fight back against future false allegations, one FOIA at a time. "It is time veterans get aggressive against wrongdoers and agency malfeasance hitting back with FOIA."
Addressing longstanding corruption in the agency, Krause said, "For too long, mismanagement and VA corruption has forced veterans to go without benefits Congress set up for them on behalf of the American voter." He continued, "It is time we flush out corrupt leadership for the betterment of veterans everywhere."
CALIBRE False Allegations Of Defamation
The false allegations are premised on a mischaracterization of the underlying article and make use of incorrect grammatical analysis to draw inferences that are otherwise incorrect or taken out of context.
Should CALIBRE take legal action, newer Virginia anti-SLAPP provisions could be implicated since the statements and commentary in the original article are true and protected by the First Amendment.
[documentcloud url="https://www.documentcloud.org/documents/4486779-Defamation-CALIBRE-Benjamin-Krause.html" responsive=true]
Accountability Act Farce?
The Accountability Act was previously believed to be the fix-all necessary to root out corrupt agency officials. One of the reasons many veterans voted for President Trump was his promise to reform the agency through accountability.
However, the office responsible for enforcement of the law has repeatedly been cited by agency whistleblowers as being a device to enhance corruption by removing whistleblowers rather than protecting them.
Clearly, veterans need to take matters into their own hands using all legal options available to them without relying on hollow campaign promises for reform.
From The Buchanan Report radio show, please check out the following interviews:
A couple points worth noting are that the past and current heads of the Office of Accountability and Whistleblower Protection are past CALIBRE executives.
Peter O'Rourke initially headed the defunct office and was promoted to Chief of Staff. It is likely he signed off on Devlin's promotion given his position. O'Rourke was replaced in the Accountability Office by Kirk Nicholas who is also a former CALIBRE executive.
Take Action Now
Readers concerned about the lack of agency accountability or the CALIBRE allegations against Krause are encouraged to reach out to their lawmakers and the Senate Committee on Veterans Affairs.
The Senate side is deeply troubled by outsourcing of agency duties and failures to provide the services required of the Office of Economic Opportunity including TAP, GI Bill and Vocational Rehabilitation & Employment.
Hearings over the past three months questioning Veterans Benefits Administration about its economic programs were embarrassing as agency leadership bumbled question after question about program success rates, technology fixes, and money flows.
Most recently, Vocational Rehabilitation & Employment had to answer why it failed to implement a $12 million client management system over a 4-year period without a deadline or budget in mind.
ACT NOW: Contact Your Elected Officials
Volunteers?
Krause is also collecting a list of volunteers to help gather data to develop its intelligence apparatus to drain the swamp. Those interested should sign up.
We are looking for citizen journalists interested in learning how to create a matrix for investigating contracting activities in the agency.
SIGN UP: Go To Sign Up Page