VA Attorneys Can't Fire Or Punish VA Executives Correctly – The Case Of 'Dirty D' And Other Agency Misfits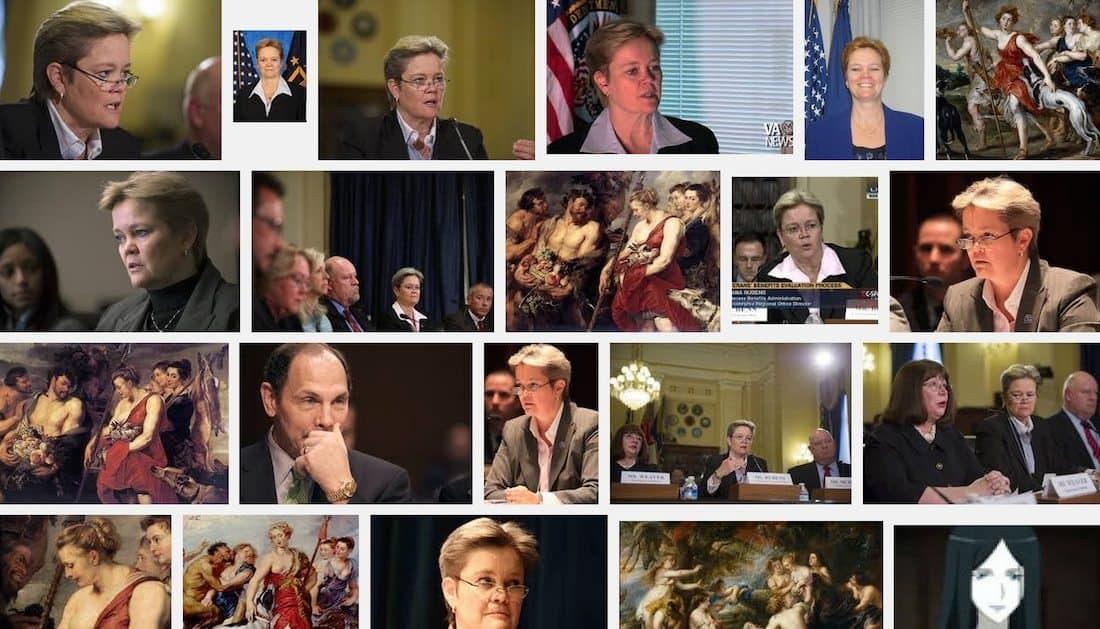 It's Called "Training" And Why Can't VA Attorneys Get It Right?
The recent examples of VA rehiring fired executives or reversing on reasonable punishments for fraudulent behavior reveals ineptness of VA attorneys.
Failures to follow reasonable due process standards show the agency is creating a mockery of accountability reforms implemented by President Donald Trump to improve standards and performance of VA employees.
Further failures to train and advise VA executives in how to document and execute termination protocols also indicate deficiencies that likely go to the core of why VA accountability could elude the agency for years to come.
Toby Mathews Rehire, Shreveport VA
In October, VA was reportedly forced to rehired one VA executive previously terminated for misconduct related to threatening employees at Shreveport VA.
While the misconduct was substantiated after an investigation, VA rehired Toby Mathews into is Office of Organizational Excellence likely due to failed legal advice and follow through by the Office of General Counsel.
Mathews was hired into a different location and position type.
Mathew's work will include "focusing on the GAO High Risk List improvement initiative," VA Press Secretary Curt Cashour said in a written statement.
Cashour Says Blame Law, Not Attorneys Who Cannot Follow It
Cashour went on blameaim due process laws for VA's sudden inability to properly terminate its employees who engage in fraud or misconduct.
"The Department of Veterans Affairs had to take back Toby Mathew, the former director of the Overton Brooks VA Medical Center who was removed from duty in February of 2017, as a result of a flawed and outdated civil service personnel system that makes it difficult to remove employees for legitimate reasons," Cashour said.
This is interesting, right? I remember trying to blame my parents for me being grounded for violating curfew until I was swiftly reminded that it was I who failed to follow the law of our house. How is it VA cannot follow employee rights laws despite its legion of 700 attorneys, paralegals and clerks.
By Cashour's own admission, the rules VA needs to follow to remove employees have been around for a long time, so long that Cashour believes they are antiquated.
Now, if they are truly antiquated, why do VA attorneys continue to struggle to adhere to the law when firing VA executives?
Apparently, veterans being wrongly denied benefits are not the only victims of VA incompetence.
VA Attorneys, Curt Cashour Need To Point Fingers Inside
According to one insider familiar with the matter, it is known that VA's legal team is failing to effectively terminate employees leaving room for rehire for failure to follow standard due process requirements.
As evidence by Cashour's statements above, the agency is behaving like a petulant child that would rather destroy due process protections at the Merit System Protection Board rather than force its attorneys to effectively prosecute wrongdoers the right way.
RELATED: OGC Head Shoots Self In Foot Before Resigning
These failures not only cost taxpayers undisclosed amounts in resources, but it also forces VA employees and veterans to continue interacting with individuals known to engage in active misconduct. It also erodes confidence that VA can enforce ethical standards.
The Mathew matter is not isolated.
DeWayne Hamlin Rehire, San Juan VA
Let's take a look at former San Juan director DeWayne Hamlin, a real train wreck who was also responsible for training senior VA leaders about leadership in 2016.
Reports from San Juan VA indicate Hamlin was also rehired into a different position after engaging in fraudulent behavior and harassing whistleblowers. Hamlin was found with drugs that were not his own when caught driving under the influence.
His misconduct was widely reported where he pressured subordinates to make false and fraudulent criminal reports against whistleblowers he targeted for retaliation. When he got caught, he redirected funds from his facility in an attempt to pay-off one victim without VA Central Office leadership becoming aware of his criminal behavior.
In 2017, Hamlin was considered the first big fish to fry for misconduct rather than being allowed to retire like many other troubled executives under President Barack Obama. He was subsequently rehired once the Merit System Protection Board concluded the agency violated Hamlin's due process rights during the termination.
Brian Hawkins Rehire, Then Refire, Washington DC VA
Hawkins was caught in a massive misconduct, obfuscation, and cover-up scheme at his facility that put veterans lives at increased risk of injury or death. Supplies and surgical equipment was dirty or expired. Over $150 million in supplies were unaccounted for.
The agency originally terminated Hawkins for the misconduct but was unable to effectively prosecute his termination. Shulkin, in shame, was forced to rehire Hawkins only to then fire him again for sending confidential emails to his wife from work. The information in the emails that got him in trouble related to personnel data of subordinates.
Did you catch that?
The executive engaged in massive misconduct and the agency was impotent in prosecuting him for putting veterans lives at risk. He was later terminated for sending emails to his wife, not for putting lives at risk or misplacing $150 million in supplies.
Diana Rubens aka "Dirty D"
The record is replete with examples where VA attorneys failed to prosecute justified terminations resulting in expensive legal fees being paid for by taxpayers while veterans were stuck with bad VA executives.
Diana Rubens is another example, nicknamed "Dirty D" for her antics against whistleblowers after fraudulently accepting a transfer bonus after initiating her own demotion and relocation to Philadelphia VA Regional Office.
Once the scheme was exposed, former Undersecretary Allison Hickey was forced to resign and Dirty D was demoted.
That demotion, thanks to her attorneys, was short-lived and Dirty D returned to the helm at Philadelphia VA. The reason?
Her bosses were in on the scheme but not punished, too, so Dirty D was able to keep her job and saddled taxpayers with her expensive legal bills after she won.
RELATED: Rubens Mocks Congress Over Fraud Investigation
Despite her "get out of jail free" card, Dirty D was forced to look ridiculous while taking the 5th Amendment plea when interrogated by former House Committee on Veterans Affairs chairman Jeff Miller in 2015. The case was ridiculous.
Even though the fraudulent acts were obvious and verified, Rubens was able to keep her job and is still managing veterans claims to this day.
Dirty D now reportedly gets regular updates from at least one VA whistleblower reminding her not only of her nickname but also that her misdeeds are still known even if she evades accountability within her own fiefdom.
Recently, the Office of Accountability and Whistleblower Protection (OAWP) cleared Rubens of wrongdoing, again, while excessively redacting the majority of the report.
The outcome reveals OAWP may not be the solution hoped when the office was created by President Trump to reign in wrongdoers. Apparently, they can fire subordinates without a problem but not senior leaders.
One look at the heavily redacted document reveals one thing. OAWP left out the W in its name during that investigation into whistleblower allegations.
.@lina_g148 .@realDonaldTrump #retaliation - We are looking into OAWP report https://bit.ly/watching_dirty_d_cronyism
Sharon Helman Felony Plea, Phoenix VA
Disgraced Phoenix VA director Sharon Helman also went rounds with VA attorneys at MSPB when the agency tried to terminate her for her role in the wait list fraud and also accepting undisclosed gifts from a lobbyist.
Ultimately, Helman pled guilty to a felony for not reporting the gifts that included an all expenses trip to Disneyland for her and her family, a minivan, and Beyoncé tickets.
However, Helman was not held accountable for her role in the deaths of veterans from the wait list scandal because VA attorneys failed to present a competent argument with evidence supporting her admonishment for acts resulting in death.
Conclusion On VA Attorneys And VA Executives
Again, Dirty D and her misfit VA executives seem well equipped to force VA to follow the rules so long as it affects their own careers.
It is too bad VA attorneys are equally inept at following benefits due process laws as they are VA employee termination laws.
Trump appointed former Lockheed Martin counterintelligence guru Jim Byrne to take over the Office of General Counsel this summer. It will be worth watching whether Byrne uses his skills to terminate bad leaders or whether his counterintelligence mastery will serve dark purposes to terminate whistleblowers.
Do you have any advice for VA attorneys when they try to terminate the next corrupt VA leader?
One outcome to consider is that continued failure of the agency to hold VA executives accountable continue to erode the public trust. It also serves to undermine VA's credibility in how it cares for veterans leading to more support for more VA privatization initiatives as we see this week with Senator John McCain's proposed reforms.
Additionally, VA is using its own continued failures to justify calls to reform the Merit System Protection Board to help VA follow the law.
Sound familiar?
It should. VA recently succeeded in hoodwinking veterans service organizations and lawmakers into passing rights reduction laws because the agency cannot follow the law when adjudicating veterans appeals.
The federal government's answer should never be to reform constituional due process protections because it is not competent to render decisions correctly the first time, or second time.
But, that is what we are dealing with here with the petchulant VA, running around like an angry child blaming everyone else for its own failures.
[documentcloud url="https://www.documentcloud.org/documents/4316191-171130-OAWP-Response-Diana-Rubens-Investigation.html" responsive=true]