VA Caught Using Inferior RBANS To Screw TBI Veterans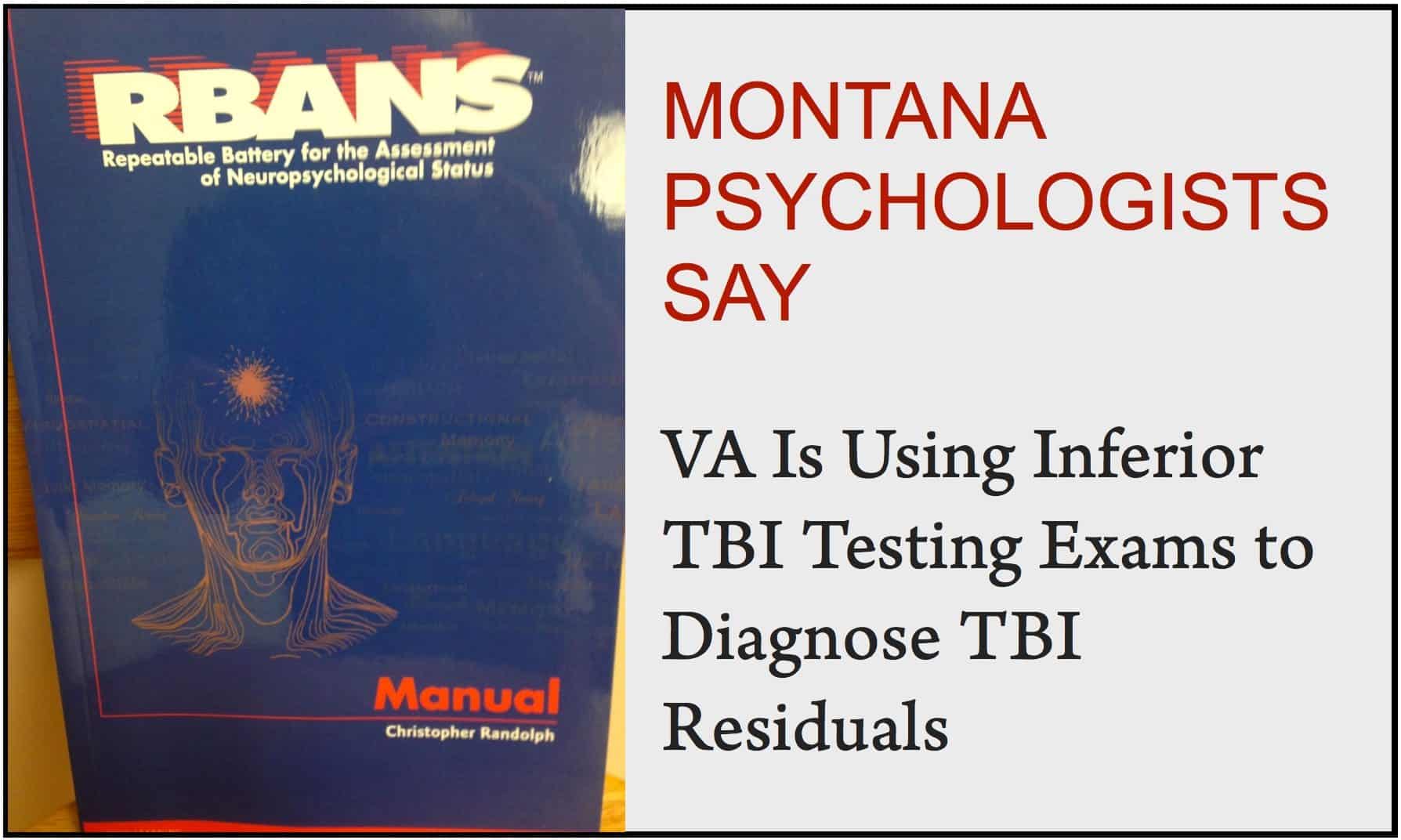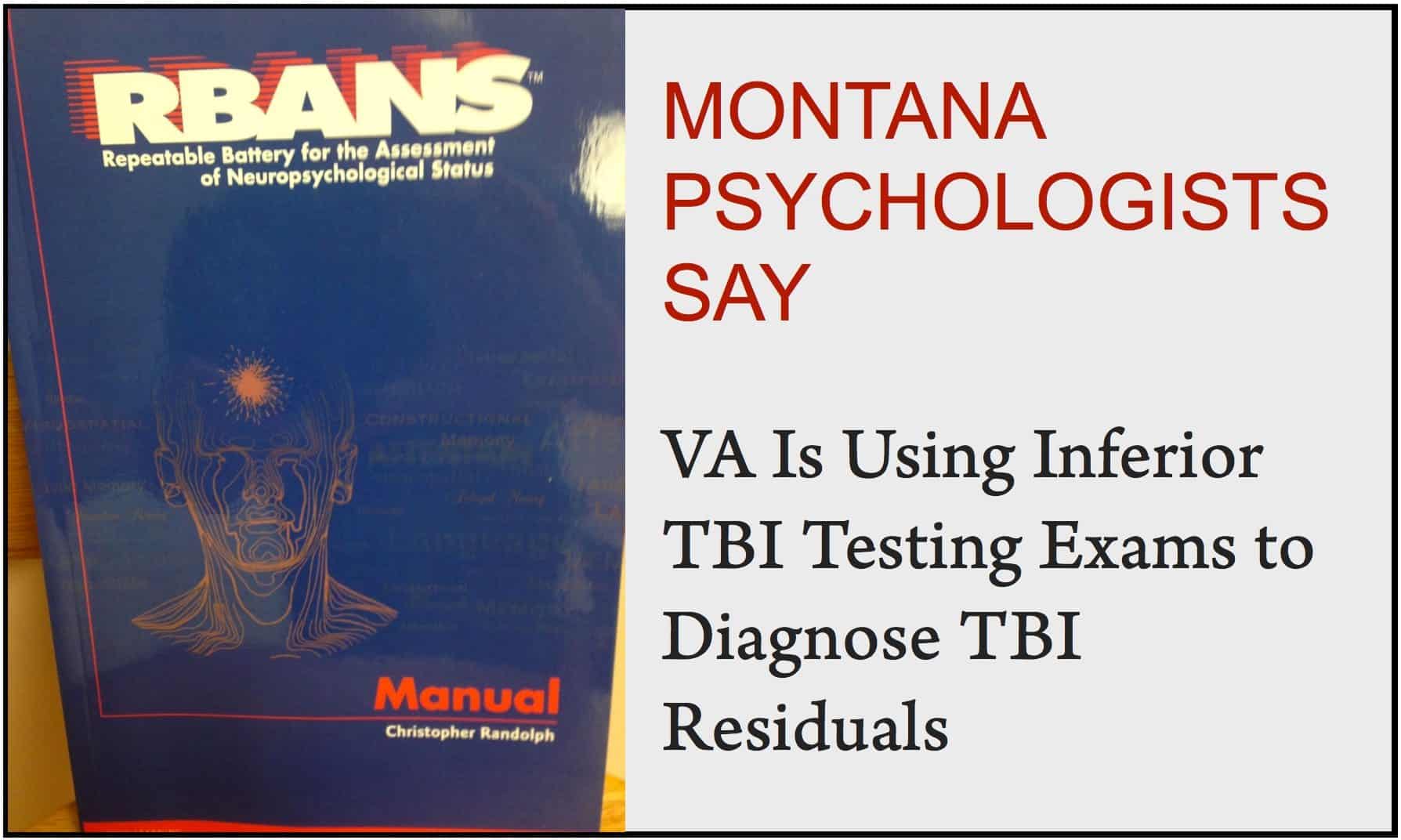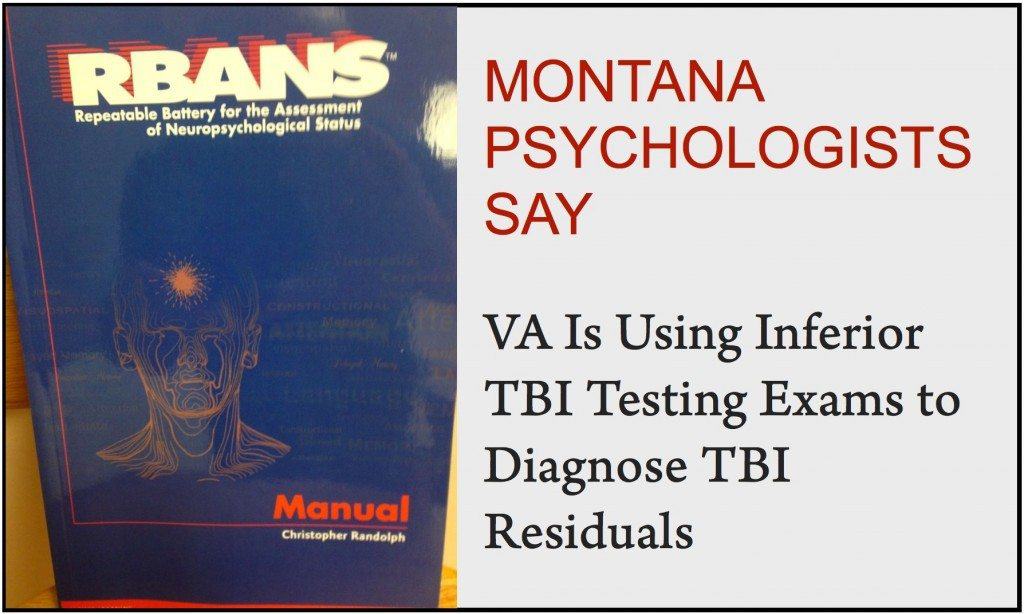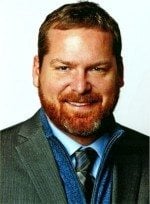 Veterans are being denied compensation and health care benefits based on inferior traumatic brain injury testing like RBANS to erroneously justify denials.
NBC in Minneapolis uncovered a recent scandal based in Montana where one VA psychologist was caught using the inferior the Repeatable Battery for Neuropsychological Status (RBANS). RBANS is a screening tool originally designed to help diagnose dementia.
RBANS is only approved as a minimal screening tool and not appropriate for those with confirmed traumatic brain injury. VA often uses RBANS despite clear indications of brain injury without assessing the initial severity of TBI. Certain higher level of TBI cannot be addressed with RBANS whatsoever. But VA persists in using TBI without adequately assessing TBI severity.
RELATED: VA Caught Defrauding 300 Veterans With TBI
VA Benefits Administration used the inferior decision to justify reducing one combat veteran, Captain Charles Gatlin, from 70% to 10% for his traumatic brain injury (TBI) residuals.
It only took a four-year fight and tons of resources to get the decision reversed. The Gatlin family contacted the Montana Board of Psychologists to help get justice. Senior psychologists in the State of Montana dropped the hammer on VA and its psychologist, Robert Bateen. Batten was a trained psychologist but not necessarily trained to implement RBANS.
RELATED: NBC Reveals True Cost Of TBI Scandal
Despite protests from VA executives, Montana penalized Dr. Bateen for using an inferior system to diagnose residuals of TBI and for making clinical decisions that would knowingly harm the patient. VA claimed Gatlin was no patient at all that that Bateen owed him no duty. Basically, VA claimed Bateen was above the law because VA asked him to do it.
VA claims it can tell doctors and psychologists to deviate from accepted standards of care regardless of the impact on veterans. The State of Montana disagreed.
As a result, Bateen's license to practice psychology in the state is conditioned on him no longer assessing the severity of brain injury residuals.
While VA continues to use exams questioned in the halls of psychology, Montana took steps necessary to protect its citizens.
Should other states join the cause in upholding a state's right to protect its citizens? Why ask state governments evaded their responsibility to stand up against this kind of abuse?
@deptvetaffairs Stop Screwing TBI Veterans #VAisLying
Source: https://www.kare11.com/story/news/investigations/2015/12/07/traumatic-brain-injury-flawed-test-veteran-association/76930080/