VA OIG Cries Foul, Agency Duped by a Gun-Toting, Felon, Sex Offender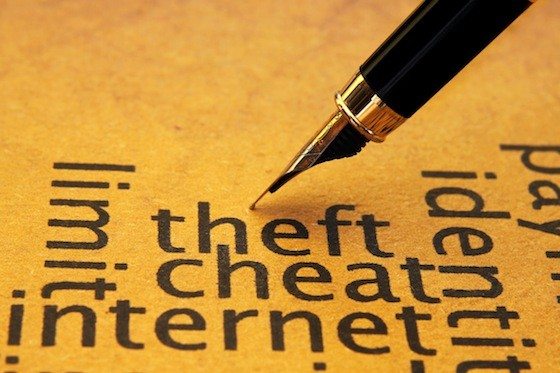 Yesterday, VA OIG touted its big win but left out the obvious, that its own doctors did not detect if a person was in fact a paraplegic in a VBA disability claim.
The VA OIG headline read, "So. Carolina Man Faces $250K Fine, 15 Years in Prison for Making False Claims of Paralysis To Obtain VA Benefits," which linked to a DOJ website.
Here is the dish behind the headline – the real story you will read nowhere else is how VA dropped the ball.
Veteran Steven Bunker was busted for fraud in probably the worst way. He publicized his disabilities from the Iraq War in the local paper called the Sun News, in Myrtle Beach. Many local readers were outraged by the coverage because, as chance would have it, the claims Mr. Bunker made were inflated.
Mr. Bunker told the reporter that "he was paralyzed and unable to walk, drive, eat, or otherwise take care of himself without assistance." However, the town folk knew better and reached out to the newspaper with reports that Mr. Bunker had been seen walking around and generally taking care of himself.
The newspaper reached out to the Dept. of Veterans Affairs. VA OIG then investigated the matter and concluded Mr. Bunker likely misled VA about the severity of his conditions. Mr. Bunker received over $150,000 in disability benefits, which included over $40,000 to purchase a Hummer suited for a paraplegic. This is shocking and gives all disabled veterans a black eye. That is not all, however.
The investigation also revealed:
He was a convicted felon in possession of firearms
He failed to register as a sex offender of a minor under 16 yrs old
He illegally purchased 23 firearms through family members
It is illegal for a person to possess and purchase firearms if they are a felon in most if not all states. It is also illegal for other individuals to knowingly purchase firearms for felons.
During the investigation, Mr. Bunker was investigated by VA, ATF, and US Marshals. For these offenses, he could be charged with $250,000 and/or imprisonment for 15 years.
What I found similarly shocking, and not highlighted anywhere, was the unusual irony in VA's claim against Mr. Bunker. When it comes to matters like this, a person can conclude one of two things. Either care from VA healed Mr. Bunker's conditions or at least made them slightly better – this would be great news and could happen in light of how long it takes for VA to process most complicated disability claims. Or, VA failed to administer normal testing to ensure Mr. Bunker's claims were accurate and that he was in fact paralyzed and in need of a wheelchair.
After all, Mr. Bunker may be a lot of things, but a doctor was not one of them. Instead, it appears VA is throwing him under the bus and implicitly claiming Mr. Bunker fooled well-trained medical professionals in a forensic examination.
In the DOJ press release, the VA deficiencies were not highlighted. Those would be the deficiencies necessary to enable the fraudulent benefits claim, which got the investigation started in the first place.
Let's take a step back here. We all know VA at times is way over zealous in denying veterans their benefits. One casual Google search leads most readers to the conclusion that the agency as a whole tends to violate regulations and due process rights of veterans on a regular basis. For this, very few if any VA officials see any admonishment.
We also know benefits fraud is very rare – VA OIG says around 0.6% of claims are potentially fraudulent. The numbers are so low for the most easily faked claims that Army no longer pursues malingering actively. And, we also know VA has many tests that could verify whether or not someone is a paraplegic.
So where were these tests? In a day and age of brain mapping practically everything, I find it surprising that VA was duped here, and that they would even allow DOJ to highlight that it happened by a gun toting, sex offender.
What is most unfortunate in instances like this is VA will likely restrict the same benefits Mr. Bunker allegedly exploited – car allowance for paraplegics.
Instead, let's hope VA will do the right thing and merely chalk this one up as a failed effort to detect whether or not a person is a paraplegic – a task that should be fairly easy to remedy.
Here is the full press release from the Dept. of Justice:
Aynor Residents Plead Guilty To Fraud

FOR IMMEDIATE RELEASE – March 10, 2014

Contact Person: Bill Day (803) 929-3000

Columbia, South Carolina —– United States Attorney Bill Nettles stated today that Steven Mickey Bunker, age 47, of Aynor, South Carolina, and also of Shannon, North Carolina, pled guilty in federal court in Florence, to theft of government property, violation of Title 18, United States Code, Section 641, and conspiracy to make false statements to federally licensed firearms dealers when purchasing firearms, a violation of Title 18, United States Code, Section 371.  Thomas Leon Martin, age 66, and Betty Jean Martin, age 74, of both of Aynor, South Carolina, pled guilty to conspiracy to make false statements to federally licensed firearms dealers when purchasing firearms, a violation of Title 18, United States Code, Section 371.  United States District Judge R. Bryan Harwell of Florence accepted the plea and will impose sentence after he has reviewed the presentence report which will be prepared by the U.S. Probation Office.

Evidence presented at the change of plea hearing established that Veterans Affairs began an investigation of Steven Mickey Bunker after the Sun News interviewed Steven Bunker and published an article concerning injuries Bunker claimed to have sustained while serving in the military in Iraq.  After the news article was published, the Department of Veterans Affairs was notified because the newspaper received so much negative feedback indicating that Bunker had made false statements concerning his injuries.  At the time, Bunker was receiving total disability from the VA as a result of his claims that he was paralyzed and unable to walk, drive, eat, or otherwise take care of himself without assistance. Bunker's total disability included payment for others to take care of Bunker at his home. Bunker also received over $40,000 to purchase a vehicle to be driven by someone without the use of their legs which Bunker promptly traded for a Hummer.  The VA's investigation revealed that Bunker was able to walk, drive, and otherwise take care of himself.  As a result of Bunker's false claims he received over $159,000 in VA benefits.  Also during the VA investigation it was discovered that Bunker had failed, as required, to register as a sex offender after previously being convicted for a lewd act or attempted lewd act upon a minor less than 16 years of age. It was further discovered that Bunker's step father, Thomas Leon Martin, and Bunker's mother, Betty Jean Martin, had assisted Bunker in purchasing twenty three firearms by lying on ATF forms when purchasing the firearms.  Thomas and Betty Martin purchased the firearms by falsely stating on the ATF forms that they were purchasing the firearms for themselves knowing that the purchases were really being made for Steven Bunker who picked out and paid for the firearms.  Steven Bunker was not permitted to purchase firearms because of his prior felony conviction.

Mr. Nettles stated the maximum penalty Bunker can receive is a fine of $250,000.00 and/or imprisonment for 15 years, plus a special assessment of $100.00.

The case was investigated by agents of the Department of Veterans Affairs, Bureau of Alcohol, Tobacco, Firearms, and Explosives, and the United States Marshals Service.  Assistant United States Attorney William E. Day, II, of the Florence office handled the case.

#####
Sources: https://www.justice.gov/usao/sc/news/3.10.14.bunker.html