Veterans Affairs Now Owns Largest Genomic Database In World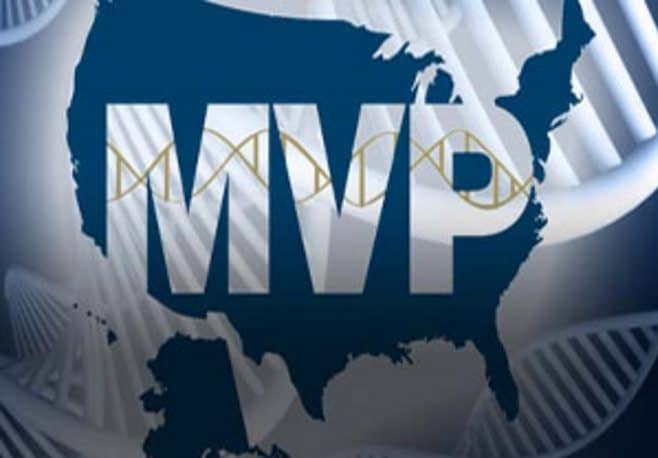 Holy Batman, the Department of Veterans Affairs "Million Veteran Program" genomic database just eclipsed 500,000 veteran volunteers making it the biggest in the world.
The database, launched in 2011, catalogs the DNA extracted from veterans who have volunteered for the program. Researchers believe the database may help solve mysteries that have eluded researchers in the past in disease prevention and treatment.
When veterans volunteer for the program, they provide researchers secure access to their electronic health records. They also agree to be contacted about future research. Samples of their data are supposedly coded to protect their identity.
Perhaps that explains why your VHA health care records from CPRS are such a mess? Rather than focus on making sense to outside readers, VA has created an extrapolation system engineered to make research easy?
In 2011, I spoke with some of the inside VA contract officers responsible for coordinating deals with government contractors.
They lauded the program that was said to revolutionize medical research.
When I asked if a participant veteran can look at the research or use the system to evaluate the likelihood of a disease or injury being service-connected, they blinked at me blankly.
No one had apparently thought that veterans who are making the research database possible may also want to see how their information is being used.
The contract officers did not have an answer.
But a quick look at the Million Veteran Program (MVP) website explains:
"It will not be possible to give participants results of the blood tests. Due to regulations under the Clinical Laboratory Improvement Amendments (CLIA), we are legally unable to return research results to participants. Results from the blood tests will not be placed in participants' electronic health record. Participants should discuss any health concerns with their doctor or other health care provider, who can arrange any necessary and appropriate tests."
Would it kill VA to make data like this available to the veteran in the event that it benefits their disability compensation claim?
How is it that Veterans Benefits Administration is still using antiquated data on TBI and related while they brag about how advanced their research is out of the other side of their mouth?
Source: https://www.providencejournal.com/news/20160821/veterans-journal-million-veteran-program-is-now-largest-genomic-database-in-world