VFW, American Legion Left Behind By Younger Veterans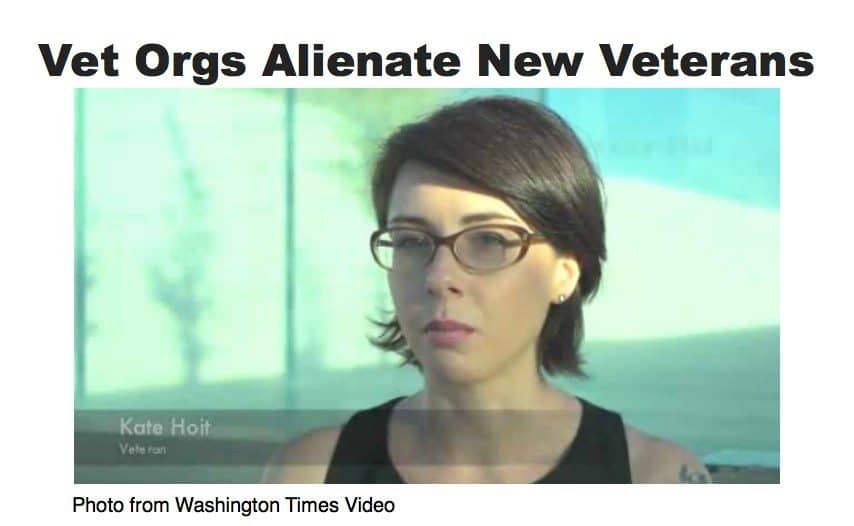 Younger veterans are thumbing their nose at traditional veterans organizations like VFW and American Legion due to the orgs perceived lack of connection with their communities.
Are traditional veteran organizations involved enough in local communities? Veteran Kate Hoit certainly does not think so.
Hoit, an Army Reserves veteran having served one tour in Iraq, is one such veteran who feels disenfranchised with traditional organizations where members fit the stereotype of sitting around drinking and telling war stories. For Hoit, she would much rather be engaged in the local community with new organizations such as Team Rubicon and Team Red White and Blue.
To Hoit, these new organizations fit a model of giving back to communities that helps veterans get more engaged than in the past by focusing on positive attributes of what it means to be a veteran.
Team Rubicon is an organization dedicated to helping others through disaster relief by using skills and experiences of veterans to aid as first responders. The organization first got its start bringing aid to Haiti following the 7.0 magnitude earthquake in 2010 and has grown ever since while running similar operations.
Team Red White and Blue is another organization dedicated to increasing local connections between veterans and the community through physical and social activity. This is clearly not the model of traditional organizations. The organization first received its 501c3 status in 2010.
In defense of traditional organizations like VFW and Legion, they do provide veteran benefits services that most of the new organizations do not. Benefits assistance is a main staple for the traditional orgs to increase their membership numbers, and many veterans would be left in a world of hurt had their local veteran orgs not helped them get their benefits.
So where do we stand as veterans at this time? How can traditional veteran organizations like Disabled American Veterans (DAV), VFW and American Legion evolve to stay relevant in the lives of this country's newest group of veterans? Do you feel the same way?
READ MORE: https://www.washingtontimes.com/news/2014/oct/19/younger-veterans-bypass-vfw-american-legion-for-se/