Vietnam Veterans Who Ate Raw Fish At Risk Of Cholangiocarcinoma, A Rare Liver Cancer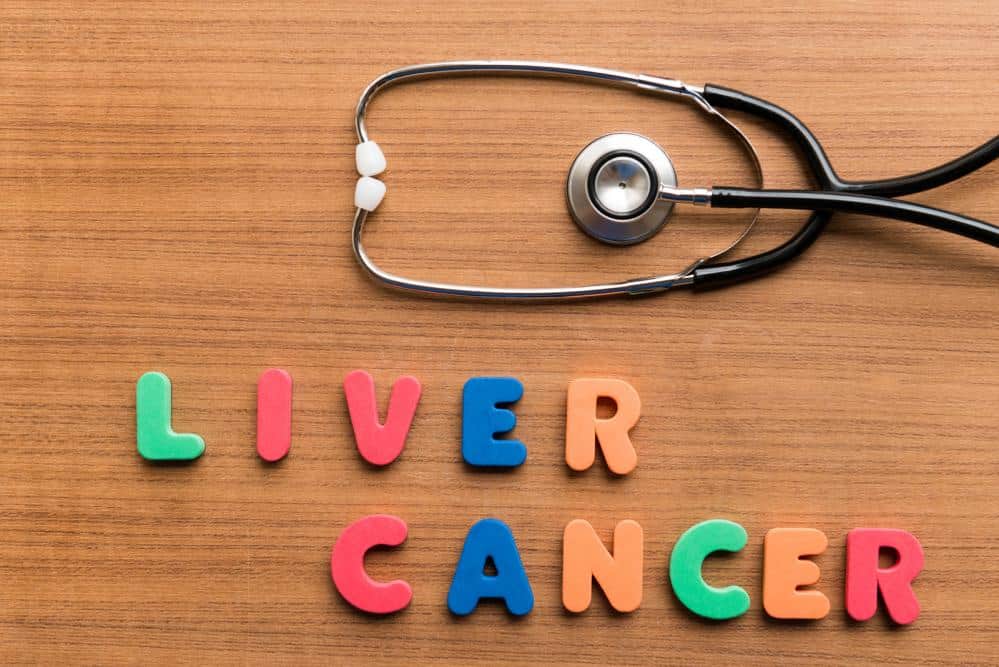 A new study suggests some Vietnam veterans may be dying from a slow-acting parasite linked to a rare liver cancer called cholangiocarcinoma.
This spring, VA missioned a study to evaluate the link between liver flukes and rare bile duct cancer. The liver flukes were likely ingested by eating raw or undercooked fish. Symptoms were believed to not show up for decades. The parasites are known to affect the liver of an estimated 25 million people worldwide.
The small study of 50 blood samples revealed that 20 percent of those samples submitted came back positive or borderline for having fluke antibodies.
The problem was investigated by Senator Charles Schumer (D-NY) who pushed VA to study possible service-connection for bile duct liver cancer linked to liver flukes.
RELATED: VA Loses $2.5 Million Prostate Cancer Malpractice Case
AP Excerpt On Liver Fluke Parasite
According to AP:
The VA study, along with a call by Senate Minority Leader Charles Schumer of New York for broader research into liver flukes and cancer-stricken veterans, began after The Associated Press raised the issue in a story last year. The reporting found that about 700 veterans with cholangiocarcinoma have been seen by the VA in the past 15 years. Less than half of them submitted claims for service-related benefits, mostly because they were not aware of a possible connection to Vietnam. The VA rejected 80 percent of the requests, but decisions often appeared to be haphazard or contradictory, depending on what desks they landed on, the AP found.
The number of claims submitted reached 60 in 2017, up from 41 last year. Nearly three out of four of those cases were also denied, even though the government posted a warning on its website this year saying veterans who ate raw or undercooked freshwater fish while in Vietnam might be at risk. It stopped short of urging them to get ultrasounds or other tests, saying there was currently no evidence the vets had higher infection rates than the general population.
Now, veterans impacted by the bile duct cancer of the liver could have it diagnosed with an ultrasound and blood test.
VA does have a duty to assist, and any Vietnam veteran or veteran who ate fish in Southeast Asia while in the military who ate fish in might be affected and should request exams if VA fails to conduct requisite evaluations to diagnose the infection.
"We are taking this seriously," said Curt Cashour, a spokesman with the Department of Veterans Affairs. "But until further research, a recommendation cannot be made either way."
Do We Believe VA?
Are they really "taking this seriously"?
VA is obviously dodging accountability by pushing claims like this into a "presumptive" category, which almost always requires 30 years of research into an issue that is already well-resolved or could be diagnosed using modern medical tools.
For example, VA says it lacks evidence to create a presumptive for burn pit veterans and ignores canine research supporting service connection. The agency also avoids using testing to measure the level of dioxin in a veteran's body to avoid problems related to the creation of a presumptive condition for service-connection.
VA just will not conduct the blood work or biopsies to evaluate exposure for a particular veteran seeking service-connection.
This leads me to the present issue.
It sounds like many scientists worldwide were already aware the liver fluke caused cancer in an estimated 25 million people who ate raw fish in Southeast Asia.
So guess what.
If a Vietnam veteran believes he ate raw or undercooked fish in Southeast Asia, merely stating this fact during an exam should trigger VA's duty to assist by conducting required exams to evaluate whether the veteran.
Instead, VA throws out a red herring by tricking us into all seeking presumptive service-connection, which we all know takes decades.
Haven't Vietnam veterans waited long enough for justice and health care?
This is not just a disability compensation issue.
This is a health care issue, and VA has a duty to evaluate these possibly infected veterans to provide lifesaving treatment to prevent bile duct cancer.
VA's refusal to provide notices and health care is not surprising but disappointing. How many more studies does VA believe it needs to conduct to trigger its duties?
VA On Flukes And Bile Duct Cancer
VA published a public health announcement on the liver fluke infection that lists more specifics about the cancer:
Bile Duct Cancer (Cholangiocarcinoma) and Liver Fluke Infection
Bile duct cancer (cholangiocarcinoma) is a cancer of the biliary duct system, which includes the gallbladder, bile ducts, and certain cells inside the liver. It is a rare cancer but becomes more common as people grow older.
One risk factor for bile duct cancer is past infection with tiny parasitic worms called liver flukes, which are found in the fresh waters of Southeast Asia. People can become infected by eating fish that have these parasites. Once eaten, the liver flukes grow to adulthood inside the human biliary duct system. The irritation and scarring caused by liver fluke infection can lead to bile duct cancer.
Two parasites are commonly involved. One is Opisthorchis verrini, which is found in Southeast Asian countries, including Thailand, Lao People's Democratic Republic, Vietnam, and Cambodia. The other is Clonorchis sinensis, which is common in rural areas of Korea and China.
Veterans who ate raw or undercooked freshwater fish during their service in Southeast Asia, such as Vietnam War Veterans, might have been infected. However, currently VA is not aware of any studies that show that bile duct cancer occurs more often in U.S. Vietnam War Veterans than in other groups of people.
Other risk factors for bile duct cancer are:
Primary sclerosing cholangitis
Chronic ulcerative colitis
Cysts in the bile ducts
Cirrhosis of the liver
Hepatitis B or C virus
Diabetes
Obesity
Genetic factors
Symptoms of bile duct cancer
Symptoms of bile duct cancer include jaundice (yellowing of the skin and the whites of the eyes), pain in the abdomen, dark urine, light or 'clay' colored stool, fever, itchy skin, nausea and vomiting, and unexplained weight loss. If you are concerned about bile duct cancer, please talk to your health care provider.
Tests for bile duct cancer
Your health care provider uses medical history, physical examination, and may employ a variety of blood tests and medical imaging (Xrays, CT, MRI scans, and/or ultrasound) and consultation with specialists to diagnose bile duct cancer.
Tests for liver fluke infection
Your health care provider arranges for examination of your stool to check for liver fluke infection. If the infection occurred years ago, the test may not show the presence of liver flukes.
Successful Appeal For Cholangiocarcinoma
Here is an example of a favorable Board of Veterans Appeals decision for veterans with this possible affliction who would benefit from reading an example:
The post service private medical evidence includes records from the Mayo Clinic, in Jacksonville, Florida, dated from January 2010 to February 2011, indicating that the Veteran sought a second opinion for cholangiocarcinoma. A liver abnormality was first noted in October 2009 and subsequent tests revealed that he had the disease.
The Veteran underwent VA examination in June 2010. The examiner was unable to attribute the Veteran's bile duct tumor as being related to events that occurred in military service without resorting to speculation. It was noted that the Veteran had a bile duct tumor almost certainly cholangiocarcinoma. His biopsy was suggestive of, but not diagnostic for, carcinoma. Liver flukes were present in some freshwater fish in Southeast Asia, along with the Far East and Russia. Liver flukes were considered a risk factor for cholangiocarcinoma from the ingestion of raw or poorly cooked fish. However, there was no evidence that the Veteran had liver flukes and his endoscopic retrograde cholangiopancreatography (ERCP) did not mention liver flukes.
In an undated statement received in March 2012, F.P.F., M.D., the Veteran's treating oncologist, reported that the Veteran was originally seen in October 2010 for presumed cholangiocarcinoma. In further workup at the Mayo Clinic in Jacksonville, Florida, he was definitively diagnosed with metastatic cholangiocarcinoma in November 2010.  
Dr. F.P.F. noted that the Veteran served in Vietnam extensively in the years between 1967 and 1970. The origination of his type of cancer was associated with exposure to a biliary parasite that was commonly found in Vietnam, a trematode of Asia that caused liver cancer. Although the Veteran did not have a history of hepatitis, there was a possibility that his cholangiocarcinoma could be related to this exposure to Opisthornis viverrini.
According to his death certificate, the Veteran died in April 2012 from cholangiocarcinoma.
The record contains medical literature regarding the association between liver flukes and cholangiocarcinoma. An article titled "Cholangiocarcinoma" reports two known causes of the disease: hepatitis C and a parasite, Opisthorchis viverrini-Southeast Asia liver fluke. The parasite was found in raw fish and the water supply of all Southeast Asia.
An Internet article from the US National Library of Medicine at the National Institutes of Health, notes that the risks for cholangiocarcinoma include bile duct cysts, chronic biliary and liver infection, primary sclerosing cholangitis, ulcerative colitis, and a history of infection with the parasitic worm, liver flukes. The article states that cholangiocarcinoma was "rare" and occurred in approximately 2 out of 100,000 people.
A medical review article notes that cholangiocarcinoma is relatively uncommon in western countries, occurring in 0.2-0.7 out of l00,000 people. See "Liver Flukes: the Malady Neglected", Jae Hoon Lim, M.D., Korean J Radio 12(3), May/Jun 2011, p.273. The incidence of the disease in Asian countries was much higher. Id.  
According to information from the Cancer Treatment Centers of America, cancer of the liver was rare malignancy in the United States, and one of the most common malignancies in parts of Asia and Africa. Certain liver parasites were recognized risk factors for this type of liver cancer, especially in parts of Southeast Asia.   An Internet article from the University of California at San Fransisco, dated in August 2007, similarly indicates that chronic or persistent inflammation of the bile duct increases a person's chances of developing bile duct cancer. A number of inflammatory diseases increase the chances of bile duct cancer including ulcerative colitis, primary sclerosing cholangitis, congenital bile duct cysts, and biliary parasites. Although rarely seen in the United States, these food-or water-borne parasites were very common in Asia.
An Internet article entitled "Opisthorchis viverrini-Liver Fluke" notes that the association between the parasite and liver cancer is so strong that the parasite was accepted as a known carcinogen even though the mechanism was not fully understood. Most of the world need not worry about developing O. viverrini. In order to develop the disease one would have to live or travel in Southeast Asia, including Thailand, Laos Vietnam or, and eat raw or undercooked freshwater fish such as carp. See "Opisthorchis viverrini-Liver Fluke A Trematode of Asia That Causes Liver Cancer (Cholangiocarcinoma)", Drisdelle, R., Oct 23 2009; www.suite101.com.  
Here, review of the article about cholangiocarcinoma, the Internet article from the Cancer Treatment Centers of America, and an article from Memorial Sloan-Kettering Cancer Center, entitled "Gallbladder & Bile Duct Cancers," all suggest a link between parasites in Asia from raw fish and cholangiocarcinoma.
There is no dispute that the Veteran had a current disability, cholangiocarcinoma. His testimony and Dr. F.T.P's opinion, the Veteran's statements and the internet articles establish an in-service injury, namely exposure to river flukes and other parasites. Dr. F.T.P's opinion as to the nexus between in service exposure and the current disease was somewhat equivocal; but when viewed in light of the internet articles, supports a nexus to service.
A June 2010 VA examiner was unable to attribute the Veteran's bile duct tumor to events that occurred in military service without resorting to speculation. The examiner did not provide a negative opinion and the examiner's statement weighs neither for nor against the claim. Fagan v. Shinseki, 573 F.3d 1282 (Fed. Cir. 2009). In view of the totality of the evidence, Board finds that the probative evidence of record is at least in equipoise as to the question of service connection and that cholangiocarcinoma is as likely as not due to the Veteran's active military service. Under such circumstances, with the resolution of all reasonable doubt in the appellant's favor, and without ascribing error to the action by the RO, the Board concludes that service connection for cholangiocarcinoma is warranted. See 38 U.S.C.A. § 5107(b).
Source: https://www.theitem.com/stories/va-study-shows-parasite-from-vietnam-may-be-killing-vets,299655