VA Employees Still Concerned About Struggle After First Wave Of EHR Fixes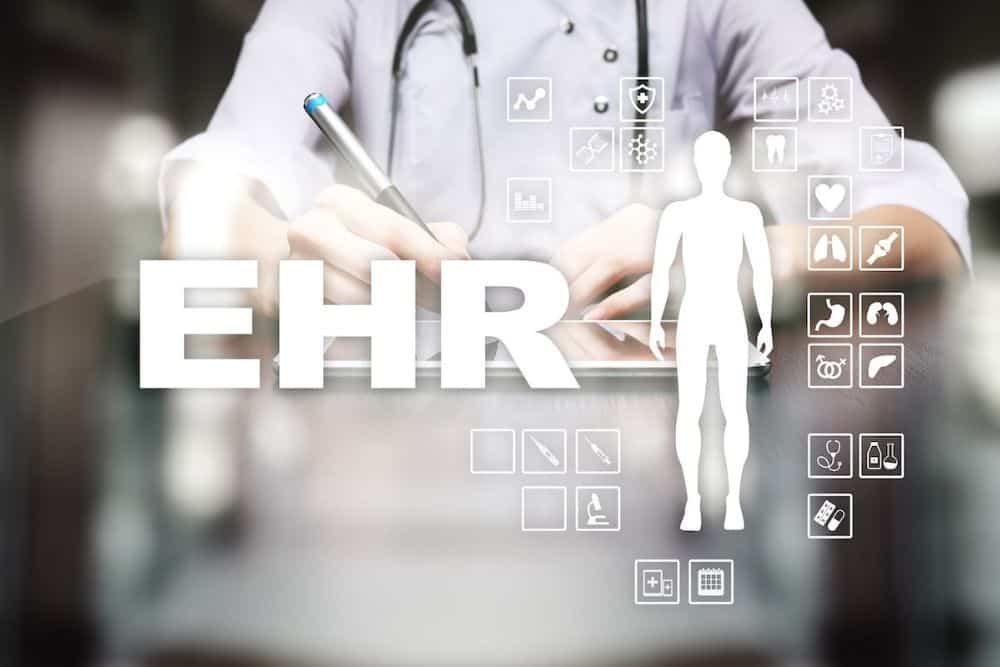 Despite fixes, VA employees are still concerned the Oracle-Cerner EHR system costing taxpayers over $10 billion is not ready for prime time.
Subscribe to our weekly newsletter and stay up to date.
The Department of Veterans Affairs (VA) has recently achieved a significant milestone in its ongoing efforts to improve its Electronic Health Record (EHR) system. However, despite these advancements, there remains a palpable sense of apprehension among VA employees regarding the readiness of the system for further deployment. This article delves into the complexities surrounding the VA's EHR project, shedding light on both the progress made and the persistent challenges faced.
Background
In April of this year, the VA decided to halt the rollout of the Oracle-Cerner EHR system, citing persistent issues and outages. The decision was made to initiate a "reset" period, which continues until the problems are resolved and existing sites using the system demonstrate improved performance. The VA's ultimate goal is to standardize its EHR system across its extensive healthcare network and ensure interoperability with the Department of Defense.
Employee Concerns
While the VA may be poised to resume EHR go-lives next summer, the concerns raised by employees at VA medical facilities that have already implemented the Oracle-Cerner EHR system are substantial. Despite hiring additional staff, these facilities have not regained their pre-EHR productivity levels. Staff members are feeling the strain of increased workloads and are frustrated by the added complexity of completing routine tasks within the new EHR.
For example, Robert Fischer, the director of the Mann-Grandstaff VA Medical Center, which was one of the first to adopt the Oracle-Cerner system, revealed that the facility had to increase its workforce significantly to handle the same workload as before. Since implementation, the facility has had to address 1,600 patient safety events related to the EHR, 15,000 IT help tickets, and 28,000 medical orders that did not execute as expected. Fischer pointed out a significant issue: Oracle-Cerner's apparent lack of understanding of the complexity of VA operations.
Thandiwe Nelson-Brooks, the associate director of the VA medical center in Roseburg, Oregon, echoed these sentiments. She mentioned that staff had struggled with the initial training provided by Cerner, the system's developer. Moreover, the Oracle-Cerner EHR, while a commercial product, failed to account for VA-specific programs and regional differences. This lack of adaptability created additional challenges for facilities like Roseburg, which faced a 40% vacancy rate among primary care provider positions.
Employee Struggles
Meredith Arensman, the chief of staff at the VA Ambulatory Care Center in Columbus, Ohio, shared stories of clinicians grappling with the EHR's shortcomings. From critical messages about unfamiliar patients admitted to distant Department of Defense sites to eyeglass prescriptions with forged signatures, employees have encountered numerous obstacles.
Arensman admitted that the facility has seen some improvements in the past six months, with fewer outages and shorter prescription processing times. However, this hasn't brought them back to their pre-EHR productivity levels. Employees have had to resort to manual note-taking during system outages, disrupting their workflow.
While the VA has made strides in improving the EHR, employees have had to work longer hours and employ manual workarounds to maintain patient care standards.
Challenges and Complexities
Neil Evans, acting program executive director of VA's EHR Modernization Integration Office, emphasized that deploying an electronic health record system of this scale is inherently complex. Balancing the need for deployment with ongoing optimization to align with healthcare delivery processes poses a significant challenge. The ongoing reset period provides an opportunity to address optimization and standardization needs.
Legislative Action
In response to these concerns, lawmakers, including Committee Chairman Mike Bost and Committee Ranking Member Mark Takano, are considering legislative action to ensure the VA's EHR program meets necessary standards. The proposed EHR Program RESET Act would require data from the five current sites using the system to demonstrate an ability to surpass the metrics of the legacy VistA EHR before further deployments are authorized.
Why is this needed?
Perhaps Congress is worried about future veteran deaths or injuries being caused by Oracle-Cerner EHR outages or glitches preventing access to health records in the middle of a medical emergency.
Can you imagine an ER physician trying to diagnose or treat a veteran without access to their medical records to check for known allergies?
The VA's journey to modernize its EHR system is a complex and challenging one. While progress has been made in addressing technical issues, the concerns raised by employees at existing EHR sites underscore the ongoing challenges. The path forward involves a delicate balance between deployment and optimization, with the ultimate goal of delivering standardized, efficient healthcare across the VA's vast network.
Legislative action may be necessary to ensure the program's success while safeguarding the quality of care provided to veterans.
What do you think?